Descendants
In Denmark all persons with the family name Sodemann are descendants of Hans Jacob Christoph Sodemann (* in Rostock 1797 and † in Denmark 1873). He immigrated to Denmark in 1840 with his wife Dorothea Lietze and four of their five living sons.
Nearly all descendants in Denmark until today are registered. Some decendants of the danish Sodemann branch emigrated to USA, Canada and European countries, and we have contact with them, too. H. J. C. Sodemann's father was Johan Heinrich Sodemann in Rostock (* in Dargun 1753), son of Mathias Sodemann in Dargun. We are interested in learning more about our ancestors in Mecklenburg-Vorpommern.
Sodemann Family Tree
A list of eight generations of the descendants of Mathias Sodemann.
Klæbel Family Tree
A list of eight generations of the descendants of Carl Friedrich Klöppel.
Ancestors
The ancestors of Jørgen and Erik Sodemann, mainly covering the family names of Brabrand, Bruhn, Buck, Cathala, Hansen, Klæbel, Møller, Schwensen, Sodemann, Voltelen.
Also see the ancestor chart (pdf) covering five generations.
More Information
For more information please contact Erik Sodemann at erik@sodemann.dk.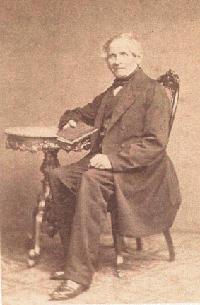 Hans Jacob Christoph Sodemann in 1857, 60 years old.
---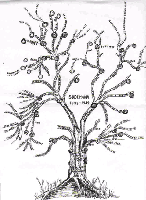 Click on Lise Sodemann's family tree to obtain the full scale version (364 kb).